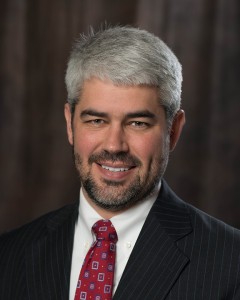 G. Robert Ryan, Jr.
Civil Litigation, Workers' Compensation, Mediation
Rob Ryan is the founding partner of Ryan Law Firm. Mr. Ryan was raised on his family's homeplace in the Troupville area of Brooks County, Georgia and grew up in Valdosta, Georgia, attending Lowndes County public schools and graduating from Lowndes High School in 1992. Mr. Ryan went on to obtain his Bachelor of Arts from the University of Florida in Gainesville, Florida and his Juris Doctorate from Washington and Lee University School of Law in Lexington, Virginia.
Mr. Ryan started his legal career as law clerk for Hon. Hugh Stone and Hon. David Barrett in the Enotah Judicial Circuit, in the North Georgia Mountains, and then served in the same circuit as an Assistant District Attorney under Hon. Stan Gunter. Later, Mr. Ryan went into private practice in Albany and Valdosta, representing insurers, individuals and employers in liability and workers' compensation claims, before opening his own firm, Ryan & Golden, with Ellen S. Golden.  Upon Judge Golden's appointment to the Lowndes County State Court in September, 2014, Mr. Ryan opened Ryan Law Firm.  The Firm continues its commitment to provide local, experienced and professional representation in civil liability matters and workers' compensation claims.
Mr. Ryan is married to the former Emily Brady and they live in Hahira, Georgia with their children, Mattie, Wheeler and Sara Haynes. The Ryans are active members of Perimeter Road Baptist Church. Mr. Ryan has served on the Board of Directors for the Children's Advocacy Center of Lowndes County, Inc.  Rob enjoys spending his free time with his family, in the outdoors, and following his Florida Gators.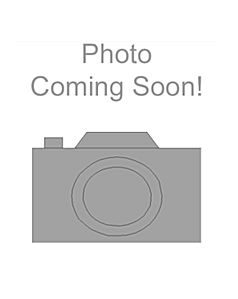 Vicki L. Snow
Civil Litigation, Workers' Compensation, Mediation
Vicki Snow was born in Jacksonville, Florida, where her father served in the U. S. Navy. She spent her childhood as part of a military family, living in a number of states until her father's retirement to the Atlanta area. She is a proud graduate of Forest Park Senior High School in Clayton County, Georgia. Ms. Snow obtained her undergraduate degree magna cum laude from Georgia State University in Atlanta and her Juris Doctorate from Georgia State College of Law, where she won the American Jurisprudence Award in Litigation.
Following law school, Ms. Snow held a number of public service positions in Georgia state government, including Executive Counsel to Governor Zell Miller, Executive Director to both the Council of Superior Court Judges of Georgia and the Council of Juvenile Court Judges of Georgia, and Chief State Administrative Law Judge of the State Office of Administrative Hearings.
In 1996, Ms. Snow was appointed by Governor Zell Miller to serve as a Director of the Georgia State Board of Workers' Compensation, a position she held until 2002. While a Director, she served as president of the Southern Association of Workers' Compensation Administrators (SAWCA).
From 2002 until 2015, Vicki served as an administrative law judge in the Board's Trial Division, where she presided over hearings in Atlanta, as well as in Macon, Tifton, Douglas, and Dublin. In addition to her judicial duties, Ms. Snow conducted settlement mediations. Following her retirement in 2015, Ms. Snow became a member of the team of attorney mediators at Mediated Dispute Resolutions in Atlanta, Georgia. Ms. Snow is a member of the State Bar of Georgia.
Ms. Snow lives in Gainesville, Florida, where her husband, Frank LoMonte, is a professor at the University of Florida.
Lisa Davies
Legal Assistant
Lisa Davies has been a longtime legal assistant to Mr. Ryan and is an invaluable part of our legal team. Ms. Davies has over 17 years experience in civil litigation and Georgia workers' compensation and is well versed in all areas of our practice.